Paradise Sunset
Gallipoli is the queen of the Ionian coast, with its tourism, grown a lot in the last period. It has a strange shape: a small island encloses the old city.
Its core is a succession Divie ancient winding streets, you can still feel the influence of Islam, with the houses in the clear Mediterranean style.
Its most important monument is the Cathedral of St. Agatha, with the front carparo, the only example of Baroque Lecce.
On the Piazzetta of the ancient harbor is the Greek Fountain, which is considered a time of Hellenistic origin, but in reality it is a work of the Renaissance.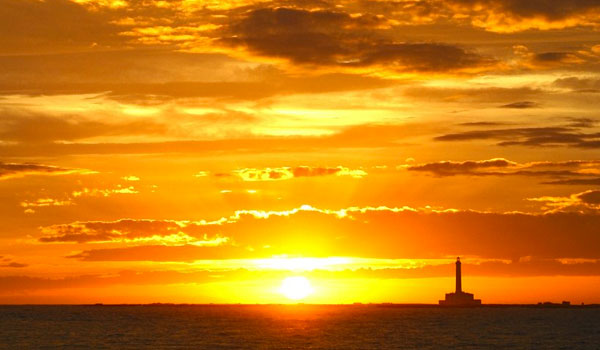 the journey can continue along the coast to Punta Pizzo, which closes the Bay of Gallipoli. Travel to the Marine Salve, with fine sand, the bay of San Gregorio, until you get to Santa Maria di Leuca here merges the Ionian Adriatic.