Salento Sunrise
When it comes to dawn in Salento we can not think of Otranto, a town of 800 martyrs killed by the Turks, because they would not convert.
The streets, alleys and houses speak of true history and culture woven between different peoples. The Lady of Otranto, the Cathedral, contains the bones of the martyrs, but on the inside, known throughout the world, there is a floor mosaic with symbolic representations with 3 trees, trees of life; then there are 12 zodiac signs with spherical, each represented in the fields of co traditions and customs of the time.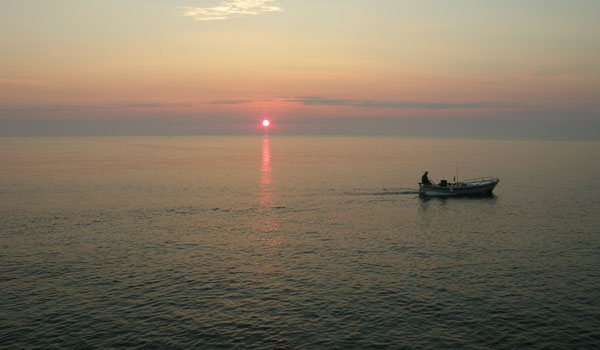 Beautiful Castle, built as a fortress after the landing of the Turks. At its entrance is the coat of arms of Charles V.
The entire Adriatic coast is a mix of emotions and sensations to incredible scenic beauty.
All natural, with a flavor of the past described in caves and towers along the coast and then Santa Cesarea Terme, Castro... The interior is no less. Here, overlooking the countryside and its rhythms: tranquility and calmness mark the time. The ancient culture is also present here, just think of the presence of Dolmens and throughout the area; do not forget to visit the small villages to taste the specialties culinary, made ​​as at the time of his grandmother.